ThaiFriendly is one of the two best dating platforms to find Thai women in Thailand. In our review we explain you everything you need to know about the prices, membership plans and our experiences with ThaiFriendly.
ThaiFriendly Review

In this ThaiFriendly review we take a closer look at all the features of ThaiFriendly and show you how the dating website works. In addition, we tell you our experience we have made so far, because personally we have been using the site for several years.
ThaiFriendly overview
Before you can use ThaiFriendly, you have to register first. This happens in just 2 minutes and not more than a few clicks are needed. The registration is free but your account will be limited in the basic version. Direct after registration you set up your preferences. This helps you to find only women you are looking for. However, it takes less than 5 minutes until you can use ThaiFriendly. Right after the registration process you have full access to the ThaiFriendly database and can see people that are online right now.
ThaiFriendly is a multi platform dating portal and is available in desktop and mobile. There are also iOS and Android Apps in the Apps Stores available.
ThaiFriendly design and usability
What we really like at ThaiFriendly is the fact, that is kept very simple. There are just a few menu items, which are self-explanatory. The search function gives you access to the complete database, a filter can be placed if needed, and immediately after hitting the search button all Thai singles are listed. The thumbnails on the search results page also showing the age and location. This saves you time and you only need to click on the respective profile if she meets your requirements.

If you like a picture and you want to know more about the woman, just click on the picture. The profile page opens where you can see the profile picture larger and also find more photos, if there are any uploaded.
On the profile page of each woman you find also the integrated chat window. If you want to say hello just just get into a conversation by texting your girl on her profile page. It's all very simple and self-explanatory.


ThaiFriendly basic and premium plan
ThaiFriendly is absolutely free in the basic version. There are no annoying ads and the functionality is almost the same as in the premium version. Nevertheless, in our opinion the premium function is inevitable. Most important is the unlimited chat. In the free version of ThaiFriendly the chat is limited and so you have to wait a few minutes after sending a message, until you can send the next. This is pretty annoying during a chat with a girl. If you have plenty of time you can try your luck with the free version. But especially if you are on vacation in the Thailand and want to get in touch with many girls quickly, you should definitely upgrade to premium… at least for the duration of your stay.

ThaiFriendly price
The prices for ThaiFriendly Premium vary by duration of your subscription. The longer your plan runs, the cheaper it gets. The prices are very moderate and if you are serious about looking for a relationship or just some hot dates, you should invest the few bucks, don't be too cheap…
ThaiFriendly premium price
1 month: $ 24.95
3 months: $ 49.95
6 months: $ 69.95
12 months: $ 99.95

ThaiFriendly success rate – Our opinion
In our opinion and with our made experiences you have a good chance of success to meet a nice Thai woman with ThaiFriendly. The selection of girls is good and certainly you can always find a girl, no matter what you are looking for. We also got there plenty offers for paid sex, which wasn't that what we are looking for, but this must not mean that it is bad… Beside the working freelancers the most women are looking for a serious relationship or just friends.
Of course there is never any guarantee and it depends on you. If you are a young, friendly and handsome guy it is almost guaranteed to find a girl right away. The older you are, the harder it can be. But this does not necessarily mean, that you have no chances of success. Most important is a nice profile picture. This way you always arouse attention. Basically, the chances of success at ThaiFriendly are very good – just try it for free!
Girls like these are waiting for you at ThaiFriendly…

Is ThaiFriendly reputable and safe?
Now you may wonder if ThaiFriendly is safe or not. In short, yes ThaiFriendly is reputable and safe. At least according to our experience the most girls are real profiles. So far we have only been able to gain good and serious experiences. But that does not mean that there isn't any risk to being scammed. The alarm bells should ring at the latest when the question of money comes, without even meeting in real life before. As soon as you hear any story that the mother is ill, or the house has to be repaired, or the brother is in the hospital, then you should be very careful. These are usually just fictional stories to get some money from you…
Especially if you are looking for a real and serious relationship you should also be aware of the freelancers and hookers on ThaiFriendly. If you are looking for experiences like that, totally fine you will have fun! If you are looking for real love and relationship use your common sense and clarify before your date. This avoids disappointment and frustration.
ThaiFriendly experiences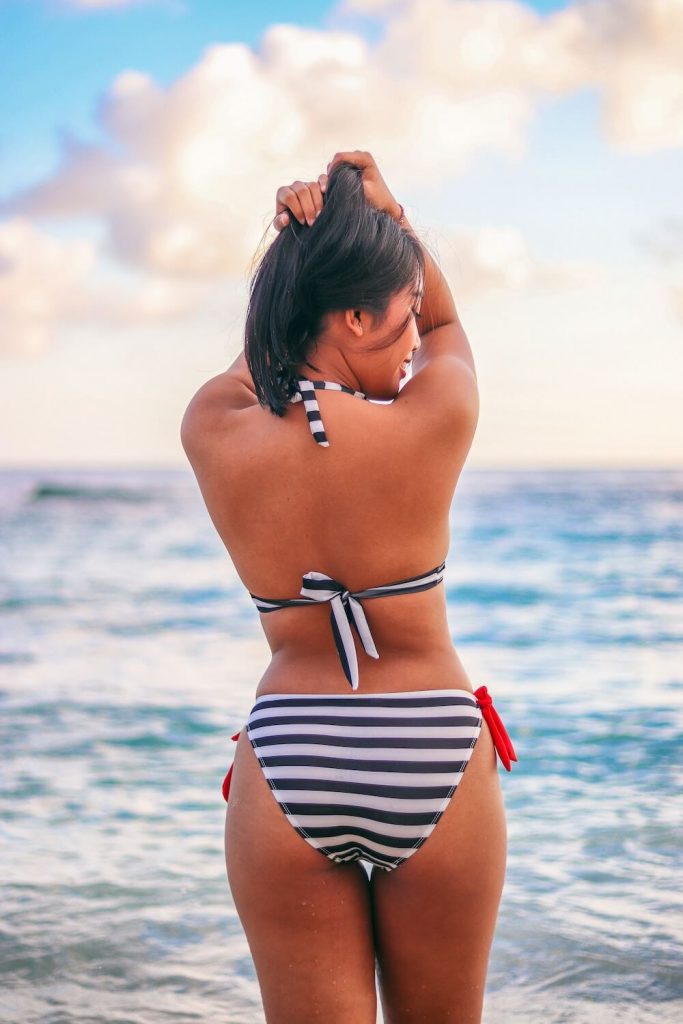 ThaiFriendly is a free dating site which is simple to use and has a good amount of registered profiles. We registered for the first time about 4 years ago and every time we are in the Thailand, we activate the profile again and look around to meet some friendly girls. So far, we have not had any bad experiences. Listening to forums and other websites, our experiences are in line with those of others. Almost no one has really bad experiences. Since it is free, you should try it yourself.
If you are looking for girls in the Thailand, then ThaiFriendly could work really well for you. Just if you are searching Thais abroad ThaiFriendly probably is not the best option. So if you're looking for a Thai woman outside of the Thailand, then use ThaiCupid instead. We wrote a full review about this dating website here…
Where works ThaiFriendly best?

ThaiFriendly works really well in Bangkok, Pattaya and Phuket. In all three cities there are thousands of girls. You can find serious dates, freelancers and one night stands. But also in other places like Koh Samui or Chiang Mai, ThaiFriendly has a lot to offer. ThaiFriendly is Thailands No.1 Dating website and you can find really everything you want, just believe us! There are many young girls registered, in the Bangkok area ThaiFriendly seems to be famous among Thai student girls from the universities. It is really easy to meet women like these with ThaiFriendly!
Conclusion: ThaiFriendly review
If you are in the Thailand looking for singles then you are in very good hands with ThaiFriendly. The number of members is very good and it does not matter if you are young or old. Unfortunately, the offer in other countries is very bad. It is therefore only suitable for the Thailand. If you would like to be a bit more flexible and do not just want to find Thai women in the Thailand, then we recommend testing ThaiCupid as well. Also this dating site is completely free in the basic version and offers much more members living abroad / outside of Thailand…

The best Thai Dating website in Thailand!